Welcome to Rokkasho Village
Rokkasho Village is located on the Pacific coast of Shimokita Peninsula in the Tohoku district of Japan.
The village is abundant in the nature representing different colorful surfaces throughout all seasons, and boasts of a variety of scenic spots including Cape Monomi (Lighthouse), Obuchi Marsh, Takinoshiri Waterfall and Tatamiiwa Rock. On the historical aspect the village is well-known for the horse-breeding of the prestigious horse "Ikeduki" owned by MINAMOTO no Yoritomo (Shogun) of the Kamakura period.
With the background of these aspects characterized by the nature and the history the village is presently a home to many facilities of the energy related advanced technology and research.
In addition to the above the industries such as agriculture, fishery and livestock are flourishing in the village. Its local products include "Rokushu" or shochu liquor made from yam, fresh vegetables/seafood, dairy products such as Lake Ogawara Beef, and many other excellent local foods based on the village's tradition and culture.
Rokkasho Village Tourism Association was established as the general incorporated association whose purpose is to drive the promotion of local industries of agriculture/ fishery and sightseeing exchange. The center called "Rokushunkan" is the place for food and sightseeing exchange where many visitors from within the country and abroad visit.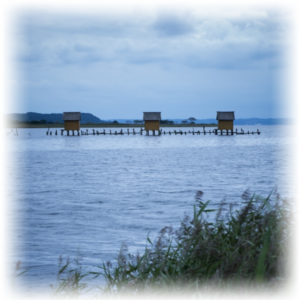 Organization profile
corporate name

Rokkasho Village Tourism Association

address

561-1 Michinosita,Takahoko,Rokkasho village,Aomori
"Rokushunkan"

phone number

0175-71-3115

fax number

0175-71-3116

name of representative

Representative Tsuguo Oikawa

establishment

September 20, 2017

Task of Rokkasho Village Tourism Association

Research, study and development of sightseeing resource
Attraction of foreign tourists, promotion of local tourism and tourist information
Management of sightseeing facilities, and sale/publicity of local products etc.
Fostering of local culture, and development/guidance for improvement/publicity of souvenirs
Communication/collaboration and exchange activities with tourism related persons
Execution and promotion of various events/festivities
Other related task to achieve the purpose of the association